Dramatherapy Network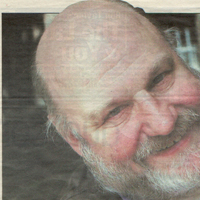 In Memory of Gordie Wiseman

These pages are dedicated to the memory of Gordie Wiseman who died peacefully with his family and close friends by his side on Saturday 19th January 2002 at 5.15pm. Gordie will be remembered by all as a generous, loving, warm-hearted, and creative man. He was an exceedingly talented theatre specialist, and a healer.
We will be adding to these pages over the next weeks and months. We all send our most sincere condolences to Gordies family and friends. His death is truly a sad loss to you and to us all. Through our grief let us also celebrate the life of this truly wonderful human being.
If you have any memories of Gordie that you would like to share then please contact us . We would be happy to receive poems, stories, pictures and any other things to help us celebrate Gordie's life. Your contribution will be added to these pages.


Return to Dramatherapy Network Home page


Copyright © Actionwork