Dramatherapy Network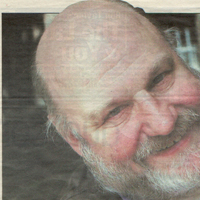 A therapeutic soul

My heart felt so sad,
When the curtain was closed,
The end of a lifetime,
Devoted to a cause.
A man of such passion,
Truth and well being,
His heart that was golden,
Shone from within.
A master a scholar,
A therapeutic soul,
The calm in the storm,
The warmth from the cold.
Never be to forgotten,
Never in a million years,
Forever in our hearts gordon,
Forever in our tears.
Lots of love from Richard (Gordon's nephew)
Index to Gordie's pages
Return to Dramatherapy Network Home page

Copyright © Actionwork