Dramatherapy Network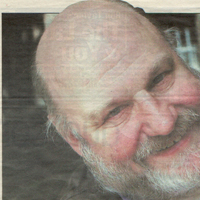 Dramatherapy North West's tribute to Gordon Wiseman.
The passing of Gordon and John McGrath in the same week marks the significant loss to the world of Theatre. Gordon shared many of John McGrath's beliefs and both were full of commitment and energy.
Dramatherapy North West will always remember the valued effort, time and impetus provided by Gordon during his time in DTh NW and in his many BADTh undertakings. Many will acknowledge his continued presence and inspiration via the warmth, belief and comfort he gave to all. He meant so much to so many. Friend, Therapist, Supervisor, Tutor, Colleague, Director, Performer and ultimately, a passionate proponent for Dramatherapy and Political Theatre. We shall miss dearly his humour, strength and of course his dramatic skills. He urged us all to believe in the power and therapeusis of Drama. A great pioneer, that these few words bear scant testimony to.
Index to Gordie's pages
Return to Dramatherapy Network Home page

Copyright © Actionwork